Parish
Please learn more about our Parish, please visit their website here:
http://pol.org.au/diamondcreek/Home.aspx
———–
History of Sacred Heart of Jesus Catholic Church
1914: Declaration of the Parish of Diamond Creek
In 1914 Diamond Creek was declared a parish of the Catholic Archdiocese of Melbourne. A presbytery was built and Fr John Carney was appointed the first Parish Priest. The parish covered a vast area including Watsonia, Greensborough, Diamond Creek, Eltham, Montmorency, Warrandyte, Arthur's Creek, Panton Hill, Queenstown and Kinglake.
Fr Ed Murtagh and James Norris followed as parish priests until 1925: they were Irish missionaries who had joined the Melbourne Archdiocese. 
Fr Cerutti of the Silesian Order was appointed as Parish Priest in 1925 with the intention of establishing an Agricultural College on land donated to the Archdiocese by Mrs Finn. In 1927, the Silesian's relinquished the land back to the Archdiocese to establish their college at Rupertswood, Sunbury.
During the years of the Great Depression and the Second World War (1939-45) the Parish Priests were Fr James Lande (1927) Fr Leo Curran (1938), Fr Nicholas Morrissey (1940) Fr Thomas Ashe (1948) Fr Tom Curran (1955). They were assisted by Fr's Ian Wedge, David Conroy, Brian Wallis and James Feenan during this period.
1955 to 1965:
During this decade as the population grew rapidly in the Diamond Valley and Greensborough, Montmorency & Eltham were all declared separate parishes and there was no longer an assistant priest in Diamond Creek.
In 1957 the land adjacent to Diamond Creek railway station in Gipson St was purchased, as well as at Wattle Glen, Warrandyte and Hurstbridge.  The first Mass was celebrated at Hurstbridge in the Public Hall in 1959. From 1958-69, Fr Gerard Loughnan was the appointed parish priest. Sacred Heart School, Gipson St, enrolled its first pupils in 1961 in pre-fabricated aluminium classrooms. Miss Margaret Stanton was the founding teacher. The Sisters of Mercy came from Heidelberg to teach at the school from 1963-1970. Diamond Creek was declared a shire in 1964.
1965 – 1999: The Second Vatican Council:
In 1965, the original Church in Diamond Creek had become too small and was sold with the property being sub-divided.  A temporary church (now the parish hall) was built next to the school at Gipson St. It was officially blessed and opened by Bishop Arthur Fox in 1967. By 1968 the school population was 208.
Fr Chris Barnett was parish priest from 1969-74. He was the last of the Irish diocesan missionary priests in Diamond Creek. During this period a new presbytery was built and a meeting room added to the temporary church. The mud brick church of St Peter's was constructed and officially opened and blessed by Archbishop James Knox in 1972. That same year Warrandyte also became a separate parish.
Fr Leo Pascoe was appointed parish priest in 1975 and Fr Bernard Mackin followed him in 1981 and would remain as Parish Priest for the next 10 years. Fr Terry Wade, who had been the director of the RCIA program for the Melbourne archdiocese, was the next Parish Priest appointed in 1991. During 1998 we would also see the opening of the current day church of Sacred Heart in Diamond Creek.
Fr Alan Fox was appointed parish priest in 1999. The parish projects undertaken during this period were the reintroduction of a school/home based sacramental program, Godstart, Welcoming ministry, review of the Parish Council and Education Board, support for other parish ministry including the St Vincent De Paul Conference, and continuing adult faith education.
2000 – The Present Time, A New Millenium:
In January, 2003 Fr Grant O'Neill was appointed Parish Priest replacing Fr Alan Fox and he continued to faithfully serve the Parish of Diamond Creek and associated Mass Centers for the next 9 years.
In January 2012 Sacred Heart Diamond Creek was partnered with St. Thomas the Apostle Parish Greensborough North with Fr. Michael McEntee (the current Parish Priest of St. Thomas at that time) appointed the parish priest of both parishes which included three Mass Centers, Sacred Heart Diamond Creek, St. Peter's Hurstbridge and St. Thomas the Apostle Greensborough North.
In January 2017, on the request of Archbishop Hart, Fr. Michael McEntee was appointed as parish Priest of Mentone/Parkdale. The parishes of Diamond Creek and Greensborough North were then partnered with the Parish of St. Mary's Greensborough with Fr. Steven Rigo (the current Parish Priest of St. Mary's) appointed as Parish Priest of all three parishes. At the same time Fr. Tao Pham and Fr. Dong Tran were appointed as Assistant Priests to Fr. Rigo.
Sacred Heart Parish motto is "Sursuum Corda" – Lift up your hearts and it best embodies the changes and challenges that have been met over the years and the aspirations of our shared future. The Centenary of the parish was celebrated in 2014.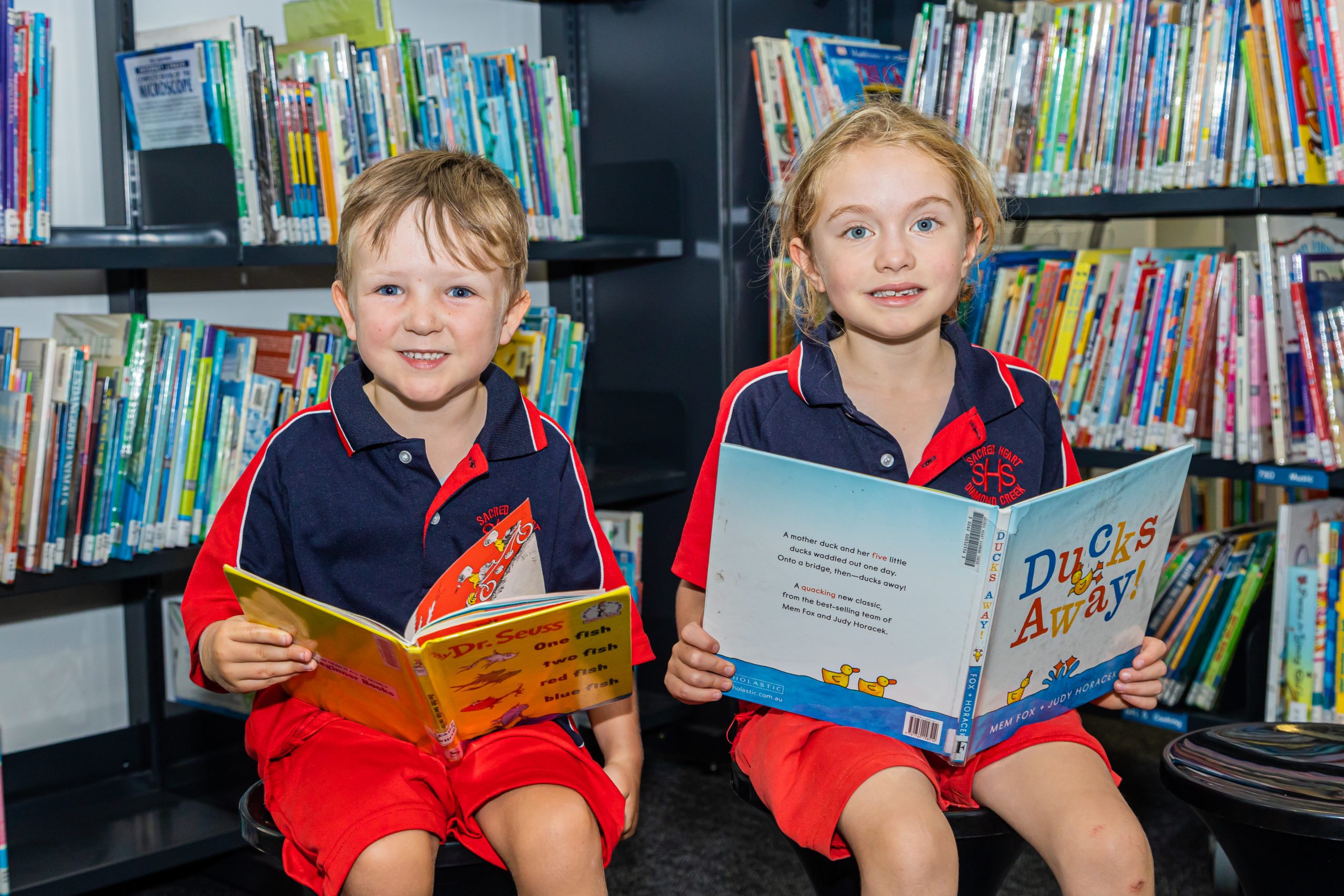 Online Tour
The best way to start learning about us. We have professionally produced dozens of videos showcasing our amazing school.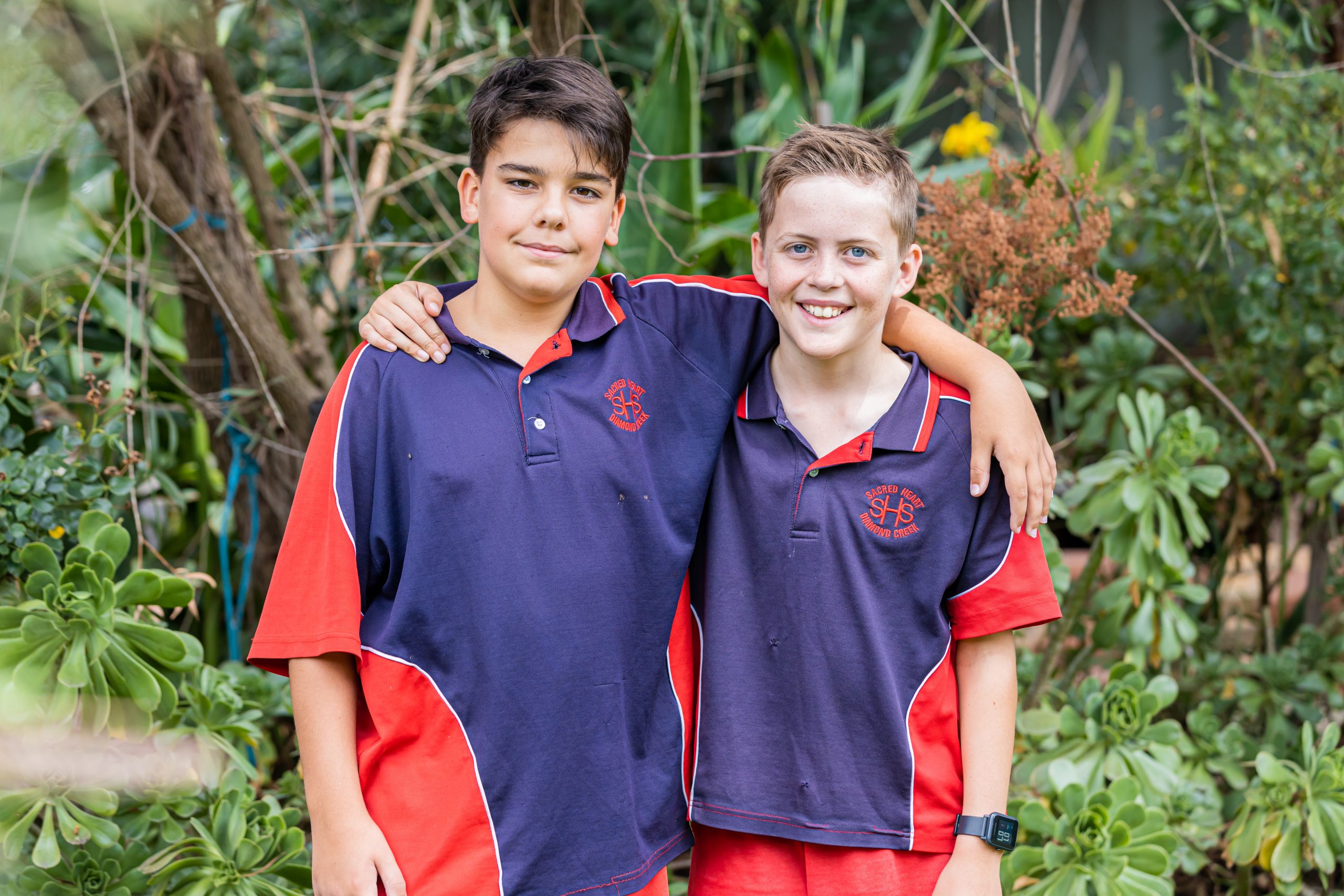 Book a School Tour
The best way to meet us! We can show you around our beautiful school and answer any specific questions you have.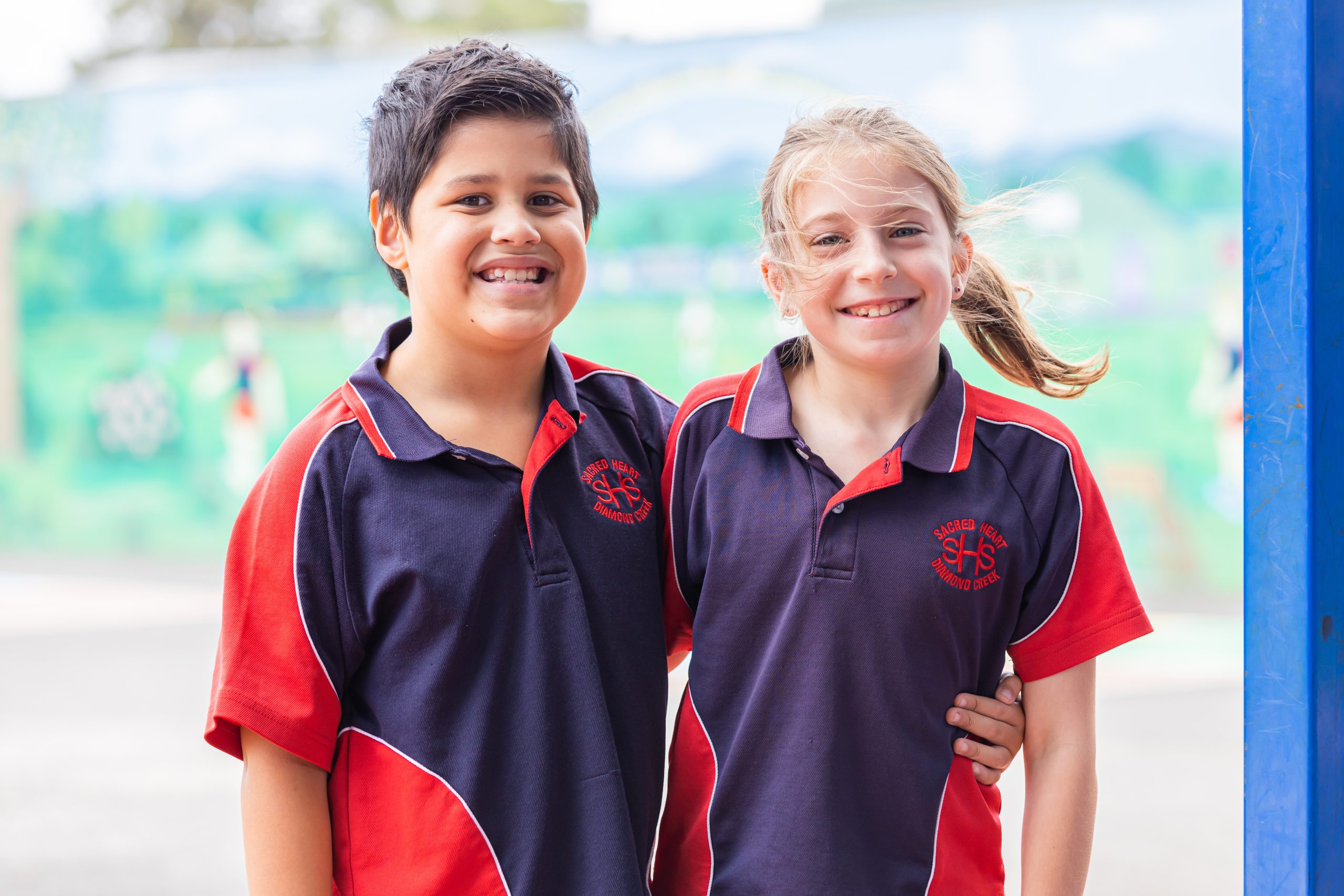 Upschool
This free and growing resource is our way of sharing positive and inspiring messages with our community. Website design, graphic, videos & photography by Digital Schools |  www.digitalschools.com.au  |  Copyright Digital Schools. All Rights Reserved